Travel Inspiration
July 23rd, 2019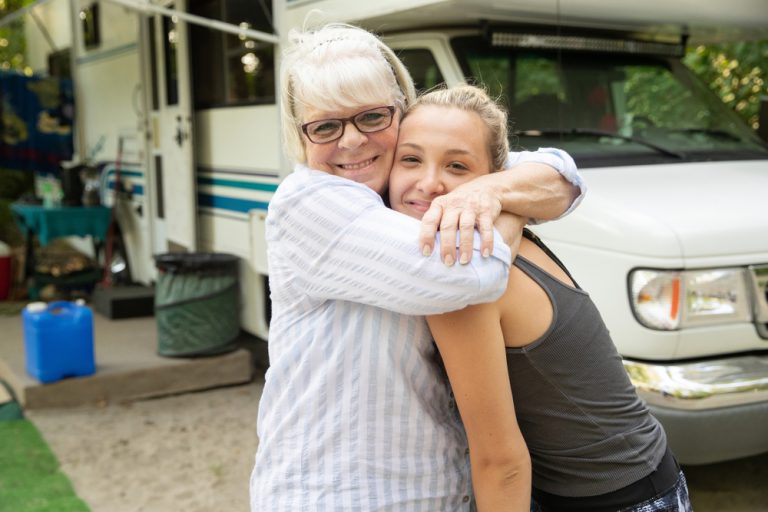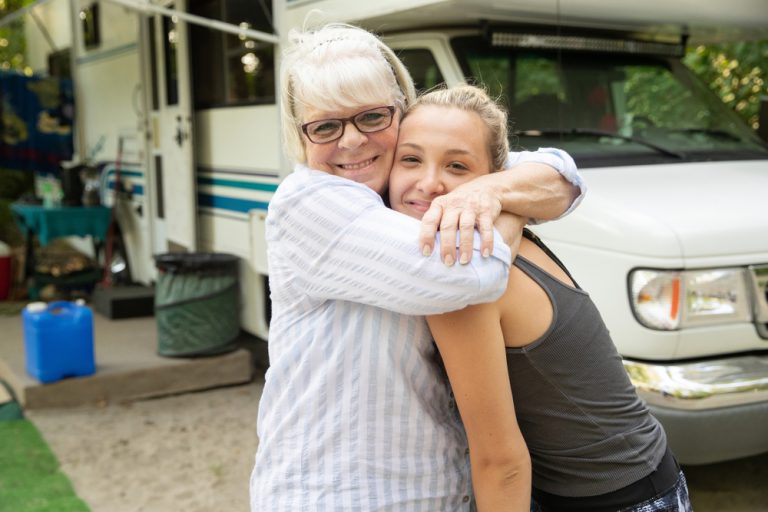 RVing already has, shall we say, a reputation. We all know it's not true, but the "old folks and motorhomes" stereotype still stands!
Of course, as we all know these days, you don't have to be anywhere near your golden years to enjoy RVing. And you also don't have to be retired (or even eligible for AARP discounts) to have grandchildren you're aching to spoil.
No matter how old you are or aren't, there's nothing quite as magical as sharing a new travel destination with people you love — and that includes your children's children. Traveling with grandchildren is a great way to connect with that new generation and rekindle your own youthful sense of curiosity and discovery… and chances are, your kids will also be happy to get a weekend to themselves in the deal!
So whether you're a mommom, a nana, a grandpa or just plain "gramps," this post is for you and those special little ones who earned you that moniker. Here are some of the very best vacations for grandparents and grandchildren alike — especially when you're hitting the road in an RV rental.
Favorite Trips with Grandchildren
Ready for some grandparent/grandchild trips neither of you will ever forget? Here's where to set your sights this summer.
1. Disney World – Orlando, Florida
It may be a pretty stereotypical kid-friendly vacation, but what can we say? They don't call it the most magical place on earth for nothing. Disney World is chock full of adventures for visitors of all ages, whether your idea of fun includes careening down a slippery flume slope or kicking back and enjoying delicious, authentic ethnic cuisine as you meander around the World Showcase at Epcot.
What's more, the place is set up with a killer RV park: Fort Wilderness Resort and Campground. Full hookup sites are tucked away in over 750 acres of classic Floridian pine and cyprus forest, making your evenings feel as magical as your daytime adventures. (Did we mention there are stellar dining, entertainment, and shopping options right there on campus — as well as horseback riding and pools?)
Click here to see RVshare rentals near Orlando, Florida.
2. Grand Canyon National Park – Arizona
Honestly, you can't go wrong with a trip to pretty much any national park in the register. But the Grand Canyon holds a special place in our hearts for a whole host of reasons. (I mean, not every park has the claim to fame of being featured in a National Lampoon Vacation movie!)
Along with a campground that's open year-round on the bustling South Rim, Grand Canyon National Park also offers a variety of nature walks that are wheelchair accessible, many of which feature fun and informative interpretational signage and exhibits. Of course, there are also much tougher hikes available for those who are willing and able, including the famed rim-to-rim excursion — a no-joke endeavor that covers between 21 and 25 miles, depending on your route, and will take you 6,000 feet down to the canyon floor before forcing you to climb back out again.
Click here to see RVshare rentals near Grand Canyon National Park in Arizona.
3. San Diego, California
It would be hard to argue against any coastal California city, of course. But San Diego is especially well-suited for youthful visitors: it's home to a renowned zoo, a Sea World theme park, and Legoland, along with the naturally-occurring awesomeness of beaches lined with sea lions.
San Diego is also a special city in that it's got some pretty stellar RV parks very close to the downtown area. You won't have to stay far afield and feel like you need to drive in (and battle out the parking situation) to see everything; you can just stay at the scenic Mission Bay RV Resort for the perfect combination of sea, surf, and skyline.
Click here to see RVshare rentals near San Diego, California.
4. Atlanta, Georgia
If you're an east coaster, this urbane capital city might not seem like the ideal place for a getaway… but with kids in tow, it definitely can be. For one thing, it's home to one of the biggest aquariums in not just the country, but the world, and it's also the birthplace of every young'ns favorite fizzy beverage.
Don't worry, though; you can round out your visit to the World of Coca Cola with a lower-key traipse through the nearby Atlanta Botanical Gardens, which feature one of the largest and most impressive collections of orchids anywhere on the planet. There's also plenty of delicious southern cuisine to be had, of course, not the least of which are good ol' pancakes drenched in — what else? — syrupy Georgia peaches.
Click here to see RVshare rentals near Atlanta, Georgia.
5. The Black Hills – South Dakota
Stunning hiking trails suited to each and every level, historical monuments of the "absolutely must not miss" type (we're looking at you, Mount Rushmore), and a totally free, totally whacky roadside attraction perfect for young dinosaur lovers? Western South Dakota really does have it all when it comes to an adventure fit for both six-year-olds and sixty-year-olds, and thanks to its middle-west location, it's readily accessible by a huge chunk of our nation's residents.
Click here to see RVshare rentals near the Black Hills in South Dakota.
6. Albuquerque, New Mexico
If you ask us, just about any southwestern adventure is going to be well worth your time. This is, after all, the region that's home to the famous Grand Circle tour of national parks and monuments.
But if you're looking for a city to call home base during your southwestern exploration, we highly recommend this northern New Mexican gem, which offers a great balance of urban adventure and desert solitude. Along with delicious eats (don't go easy on the chile!), Albuquerque is also host to the world-famous International Balloon Fiesta, which is widely believed to be the most photographed event on earth. And even if you can't make it for Fiesta season — which is fall, in case you were wondering — you can probably still catch the one-of-a-kind Fractal Friday event that takes place each First Friday at the New Mexico Museum of Natural History and Science.
Click here to see RVshare rentals near Albuquerque, New Mexico.
Road Scholar Trips with Grandchildren
Looking for an adventure that's equal parts educational and fun?
You may have heard about the Road Scholar program, which matches adventurers of every age and activity level with a wide variety of world tours and experiences that can provide one-of-a-kind, eye-opening interactions with new destinations and people.
The programs take place all across the world and are suited for all different types of travel styles and preferences. For example, you might find yourself paddling a foreign river or climbing a mountain, or enjoying a slew of Broadway shows you never thought you'd have access to.
The Road Scholar program does offer specific tours and excursions for grandparents, which make it easy to share an educational experience with your grandkids. That said, you can also easily create an RV tour around some specific theme or educational focus and make it into a Road Scholar trip of your own! Here are some RVshare posts that can help you get ideas percolating for educational (but enjoyable) grandparent/grandchild RV trips.
Why RVing Makes for the Best Trips for Grandparents and Grandchildren Alike
No matter which of these destinations catches your eye, or even if you have your heart set on a different one entirely, we hope you'll consider taking your trip in an RVshare rental — and not just because it puts bread on our tables.
Think about it. The airport is already a hassle, and when you have grandparents flying with grandchildren, things just get messier: the kids are running around full speed, and you're busy trying to deal with the crowds, the TSA line, and the general malaise that is flying in this day and age.
But RVing makes grandparents traveling with grandchildren super easy and laid back. You'll all have the space you need to get cozy and stretch your legs, not to mention bringing along whatever adventure gear is necessary for your travels. And most importantly of all, you can take your trip at your own pace — and after all, both grandparents and grandkids do have one thing in common: you understand that life is all about the journey!
This post may contain affiliate links.