Doors
September 11th, 2019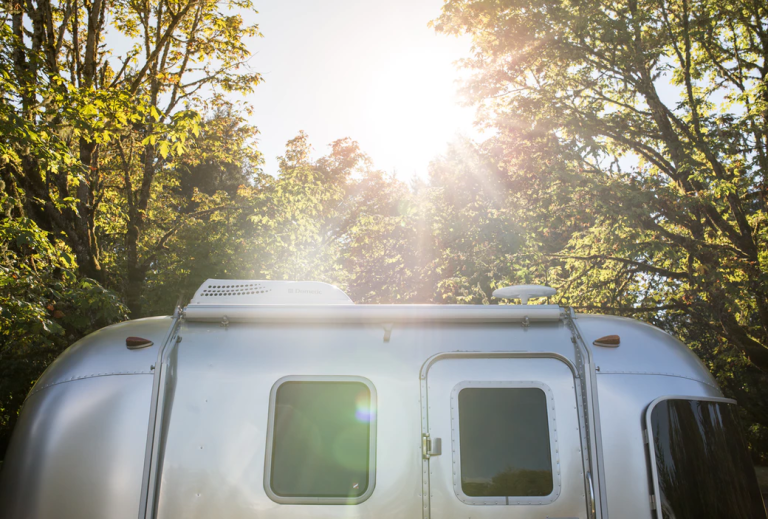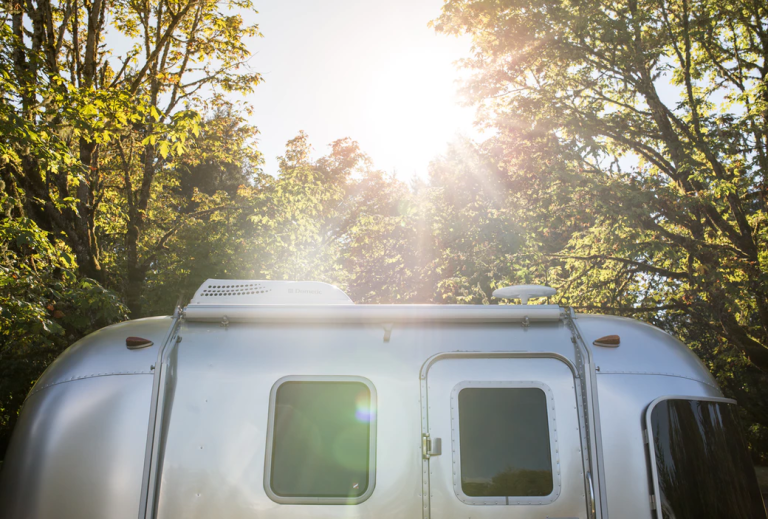 When it comes to utilizing your precious RV, we can safely say that the RV door plays a very important role. After all, it's what you use to enter and leave your vehicle!
While it might seem like a simple component of any camper or motorhome, there's much more to your RV door than meets the eye. Today, we'll be talking about the various components of these doors, as well as additional advice that every RV enthusiast should know about RV entrance doors.
An Introduction to the RV Door
Every motorhome has at least one door on it, but did you know that these doors come in a variety of shapes, sizes, and styles? The two most popular styles of RV doors include square or radius (rounded) corners, while some can be fully-enclosed or contain a glass panel (like a window) to let more light in.
The RV Access Door
RVs also come with what's known as an RV access door. Not to be confused with the front door of an RV, an access door provides access to the small cargo area on your trailer or RV. An RV access door needs to be both secure and easy to get to, so it's vital that it comes with a lock and key. These doors are often made from heavy-duty materials such as steel to provide durability against weather conditions, such as rain, strong winds, and snow. Generally speaking, an RV access door usually ranges in size from 14 inches to 70 inches.
Replacement RV Doors
Despite being in a much smaller space than your average building, RV doors are prone to more wear and tear. This is because they're essentially installed on a vehicle, being exposed to a lot of movement (especially on those bumpy, gravel roads). Over time, it comes as no surprise that you'll have to seek replacement RV doors, particularly if it becomes loose or the RV door glass has cracked.
A number of companies specialize in RV door repair, or it may be worth considering a brand-new door altogether. Before you make your purchase, be sure to measure the space accurately and note down the particular style or material you had in mind. You can even have RV doors custom-made to fit your particular model of RV, camper, or trailer.
Where to Buy a Used RV Door
Need to replace your RV door but don't want to splash some cash on a brand-new one? This is where a used RV door can come in handy, as it's a thrifty way to ensure your RV is in top-shape. You can find plenty of used RV doors on marketplaces such as eBay or Craigslist, or be sure to check your local classifieds.
RV Exterior Doors Versus RV Interior Doors
Along with RV exterior doors (like the RV entrance door or access door), some models also come with interior doors. The most common RV interior door is the RV bathroom door, which adds privacy and sound-proofing to this space. For updated or larger RVs, they may also have interior doors to separate sections, such as the bedroom.
RV Door Hardware
Remember how we mentioned there's a lot more to RV doors than meets the eye? There's also RV door hardware to consider, including knobs, handles, catches, and more. We'll be discussing each of these in more detail below.
RV Door Handles
RV door handles serve one important purpose: to make opening and closing your RV door a lot easier! When it comes to adding or replacing the handle on your RV door, you have a wide variety of styles to choose from, including folding handles, paddle handles, swing handles, grab handles. 'L' handles, and 'T' handles. The type of RV door handle you choose will largely come down to the style and material of your RV door, as well as your personal preference.
RV Door Holder
An RV door holder (also referred to as an RV door catch) does just as the name suggests: it holds the door open to prevent it from automatically closing or slamming in the wind. Allowing your RV door to be held open can come in handy when expecting guests, carrying things in or out of your RV, or even just to let a cool breeze in during the warmer months. While many RV models might come with a plastic one already in place, stainless steel or metal (like this one) is the way to go for extra strength and durability.
RV Door Knob
If you prefer a traditional RV door knob to more modern door handles, then you're in luck. Despite being less common, you can still find a variety of RV door knobs on websites such as Amazon. They're great for easy gripping, as well as successfully securing your RV.
RV Door Window
A brilliant way to add extra light into your RV is through installing an RV door window frame. You also have a variety of options with these, including different sizes, shapes, and styles (such as frosted glass, black tempered safety glass, and more). Some RV door windows can also be opened or closed, allowing additional airflow into your motorhome.
RV Storm Door
Along with a sturdy RV door, some models also come with a screen door, which is located behind this. These screen doors can be unstylish and hard to care for, not to mention prone to rips and tears. This is why many RV owners have opted for an RV storm door instead, as these are made from durable, yet see-through materials such as plexi-glass. Not only can the door withstand the extreme weather conditions that come with storms (such as hail or heavy rainfall), but they're also great for providing clear and uninterrupted views from inside your RV.
With your newfound RV door knowledge, you just can't go wrong. As they say, when one door closes, another one opens, so it's time to hit the road!
This post may contain affiliate links.