Travel Inspiration
March 12th, 2019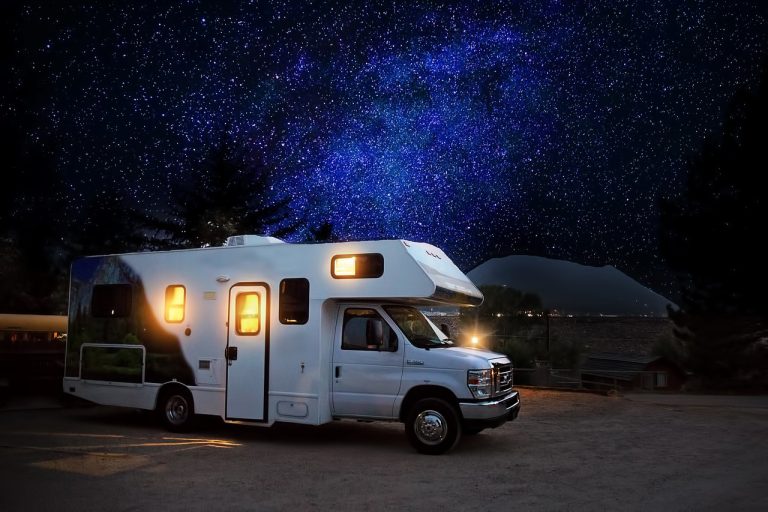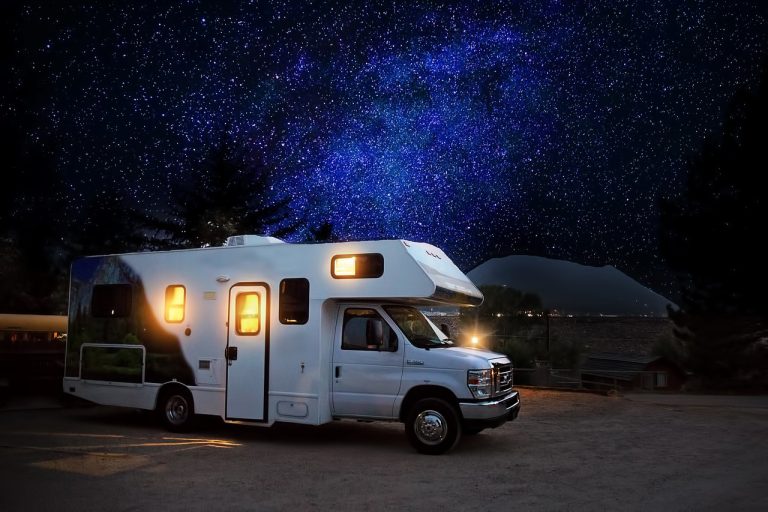 There's nothing quite like the rush of planning your next camping trip. Where are you gonna go? Who's going with you? What will you do when you get there?
But there's another important, yet all-too-often overlooked, part of the equation: where, exactly, are you going to camp?
Finding a great destination is all well and good. But where you decide to actually park your RV and lay your head at night can have major ramifications on your vacation. At bare minimum, you need a place with peace and quiet so you can rest and recharge to get ready for the next day's adventures. But finding a really killer campground can be the icing on the cake of an amazing journey. When you feel comfortable and have access to the amenities and extras you need, you'll be even more empowered to enjoy the time you spend off-campus.
In this post, we're going to dive into some of the most underrated and unknown campgrounds across America, including luxury resorts that cater to campers' every whim. Of course, not all of us are after the super-plush experience when we're camping. (It is called camping, after all!) So we've also included some wilderness areas and boondocking opportunities that might not have crossed your radar — and some general tips on how to find even more amazing campsites on your own.
Ready to get started — er, settled? Let's dive in!
RV Parks and Campgrounds: What to Look For
Before we list some specific RV parks and campgrounds to put onto your USA travel list, let's take a more general look at what makes a for great campgrounds and RV parks in the first place.
And like so many things in life, those metrics are heavily mediated by your personal preferences. What makes the perfect campground will differ wildly for different people!
For instance, if you're after the "glamping" lifestyle, you can take a trip that's worlds away from "roughing it" when you stay in luxury, resort-style campgrounds with lots of extra amenities, activities, and things to do — not to mention, of course, full hookups.
On the other end of the spectrum, there are those of us whose idea of a perfect vacation involves getting as far away from organized activities and amenities as possible, an off-grid romp that may even forego electricity.
And obviously, there are all sorts of people who fall somewhere in between those two extremes!
Finding the perfect campground for you, then, first requires you to think deeply about what makes for your ideal vacation. Would you rather kick back in a beach chair and have someone bring you a delicious, freshly-made beverage? Or would you rather wake up to the sounds of chirping birds in the morning to enjoy a day spent in solitude, hiking a challenging, but rewarding, mountain path?
Another factor that may have a place in this decision-making process: expenses. Don't get us wrong, those luxury resorts are something else… but like they always say, you get what you pay for!
Depending on where and when you're camping, it's not at all uncommon to see campsites at those resort-style parks going for as much as $75 per night, or even more. You might pay extra if you need 50 amps of power instead of 30, for example, or in order to have extra guests, pets, or auxiliary vehicles onsite.
Boondocking, on the other hand, is often totally free — although of course, you'll have to do without those water, power, and sewer hookups, not to mention any extras like swimming pools or clubhouse events. And in between the two, there are public campgrounds to consider: sites on state and other local parks which may offer minimal features, like electricity and a dumping station, for a more affordable per-night rate.
For more information on the differences between public and private campgrounds, and how to determine which might work better for you and your family's camping needs, click here.
Later on in the post, we'll also explain some easy ways to save money on even the nicest campsites. but for now, let's look at some specifics!
The Best RV Campgrounds for Wilderness Buffs
Looking to get out there? Here are some stellar campgrounds to serve as home base for your next wild adventure.
Mather Campground and Trailer Village, Grand Canyon National Park, Arizona
Camping inside one of the national parks is pretty much the top of every RVer's bucket list. There are few better ways to get a front seat to the action — or be the first person to break ground on that hiking trail in the morning.
It's probably no surprise that one of the most popular of the national parks, then, is also home to one of the best RV campgrounds in the USA. Even better, it's open year-round.
If you've got designs on visiting the Grand Canyon (which, of course you do), the very best place to stay is in the village along the south rim within the national park's bounds. Mather Campground, where the tent-campers stake out, and its neighboring Trailer Village, are available both summer and winter, which is a rarity amongst the national park camping options.
What's more, they offer full hookups, and you'll be within easy walking distance of a whole host of shops, restaurants, and interpretive services — not to mention the canyon itself. Reservations can be made up to six months in advance, and we suggest you do so. It's not for no reason this is the park that's featured in National Lampoon's Vacation!
Click here to see RVshare rentals near Grand Canyon National Park in Arizona.
Buffalo National River, Arkansas
If you're looking for primitive but pretty, this is it. This undersung Arkansas riverfront is one of the most scenic in America, and the NPS-managed park there does have a variety of campgrounds — but be aware that only one of them offer RV hookups of any sort, and the fees must be paid in cash or check only. That said, the sites are super-affordable and sometimes even free, and many of the campgrounds offer access to vault toilets and other basic facilities.
But let's be real: you're going to be too busy paddling down the river to notice that you're "roughing it." If anything, primitive camping just adds to the southern charm! We would suggest, however, maybe not going at the muggy height of summer, at least if you don't want to run your generator and AC 24/7.
Click here to see RVshare rentals near Buffalo National River in Arkansas.
Assateague Island National Seashore, Maryland
Rolling sand dunes, crashing waves, and wild ponies — yes, seriously. What's not to love about Assateague?
Since this national seashore lies along a barrier island, there are plenty of options for waterfront digs, both ocean-side and bayside. Tents, trailers, and recreational vehicles are all welcome, though specific regulations vary depending on which individual campground you're considering. And although they offer picnic tables and fire rings in some areas, you'll have to do without hookups.
Click here to see RVshare rentals along the eastern shore of Maryland.
Julia Pfeiffer Burns State Park, California
Named after a well-respected pioneer woman, this Big Sur-area state park is the definition of breathtaking. For just $30 per night, you'll be able to camp within a stone's throw of 300-foot redwoods on one side, and a jaw-dropping 80-foot waterfall cascading into the Pacific Ocean on the other.
Make sure you thoroughly review the campground rules before you head that direction, however — and it's a good idea to make a reservation, too. Although picnic tables, fire rings, and pit toilets are available, you're responsible for bringing your own water and firewood, and pack out all your trash.
Click here to see RVshare rentals in the Big Sur area of California.
Piñon Flats Campground, Great Sand Dunes National Park, Colorado
Let's face it: Great Sand Dunes is not the national park most people think of when they think of Colorado.
But if you thought the Rockies were something to see, wait until you lay eyes on this surreal, sprawling sand field, whose dunes are the tallest in North America.
Along with the dunes themselves, visitors can also explore a vast array of ecosystems within the park bounds: grasslands, wetlands, conifer and aspen forests, alpine lakes, tundra… there really is something for everyone. And the on-site campground at Piñon Flats is the perfect place to retreat to after a day of hiking, wading, and sand-sledding. There are no hookups and RVs must be 35 feet maximum, but man, you sure can't beat that view.
Click here to see RVshare rentals near Great Sand Dunes National Park in Colorado.
How to Find Even More Boondocking Opportunities
If off-grid is, for you, the way to go, there are plenty more unmissable campsites just under your nose. In fact, some of them might even be waiting to be discovered by you!
Although searching for local state parks and other recreational areas is a good way to find wilderness landscapes you might not have known about, these sites usually still have some development. If you really want to get off the grid, the ticket is to seek out land that's under the care of the BLM, or Bureau of Land Management.
Many stretches of BLM land are open to dispersed campers, which includes RV boondockers. In most cases, you'll be able to camp for free for up to 14 days at a stretch in any one location, though the BLM stipulates you go easy on the land, packing out all of your garbage and avoiding starting new fires in a spot that doesn't already have a designated campfire spot. (Besides being part of the BLM's rules, these habits are just plain old good manners!)
The US Forestry Service also manages thousands of acres of wilderness, much of which is open to boondockers. But especially way out west where these sorts of lands are more common, it's very easy to accidentally end up on private property. Always be sure to check with whichever land management bureau your prospective site is managed by before you set down your leveling jacks!
In our opinion, one of the most exciting camping possibilities involves striking down a likely-looking road and trying to find the perfect campsite unaided. But if you're looking for a shortcut to free camping sites near your next destination, check out freecampsites.net, which aggregates user information on a variety of different free and low-cost campsites across the nation. You can even filter for RV-friendly sites or stipulate that you want paved or gravel access roads, which can be really helpful if you're in a big rig.
Boondocking can be one of the most fulfilling camping experiences out there, but it does take a little bit of planning and know-how to do correctly. For example, you've got to get serious about conserving water, since the stuff you've got on board is all you'll have access to before you return to civilization. That means bringing extra drinking water, of course, but also learning how to go easy on your taps. Some boondocking tricks include making meals that don't require a whole lot of cleanup, so as to avoid washing lots of dishes, and taking super-short showers — or foregoing them entirely in favor of wet wipes. (Hey, you're in the woods. Who cares?)
We've written tons of helpful content for those who are eager to take on an off-grid adventure but not quite sure where to start. A great resource to check out: our ultimate guide to boondocking, which will go into more detail about what you need to know and plan for before you go "out there."
Luxury RV Campgrounds Not to Miss
Not really into the gritty, dirt-under-the-fingernails look? More likely to be found "glamping" than plain-old camping?
There are plenty of amazing luxury RV parks out there that are perfect for people like you. You'll sit back and relax in your plush, cozy camper and barely remember you've got wheels under your feet, with every comfort of home at your fingertips.
Along with keeping you in easy, homelike comfort during your stay, many of the highest-end campgrounds in the country also have vast arrays of amenities onsite — so much so that you may find leaving the campground at all to be unnecessary and redundant. From private bath houses and heated swimming pools to organized social events fit for the whole family, check out what the following impressive resorts have to offer.
Bella Terra of Gulf Shores, Foley, Alabama
With its infinity pools, spa-like bath houses, exercise room, and 6,000-foot clubhouse packed with a diverse rotation of social gatherings, you'll be singing "Sweet Home, Alabama" as soon as you land at this gulf coast resort. Bella Terra elevates camping to the next level, feeling more like a European Riviera than an RV resort.
Keep in mind, however, that all that fanciness does carry some exclusivity along for the ride. Spaces are open for Class A motorcoaches only, and furthermore, your rig must be at least 32 feet in length and no more than 15 years old.
Click here to see RVshare rentals near Foley, Alabama.
Hilton Head Island Motorcoach Resort, Hilton Head Island, South Carolina
Easily one of the best RV campgrounds on east coast, Hilton Head Island Motorcoach Resort is comprised of 50 stunning acres of South Carolinian woodlands, nestled just a stone's throw from the sandy beaches the area is so famous for. Along with its generous full-hookup campsites, visitors also get to enjoy free cable TV and WiFi, complimentary clubhouse access, a lounge featuring game tables and computers, an exercise room, shuffleboard tables, and even more.
Swanky as it is, this resort is a bit less exacting in its entry standards as compared with Bella Terra. Class A, C, and Super B rigs are all welcome… but entry will still cost you. Forest lots start at $80 per night and lakefront slots start at $110, and that's in the off season. Guest in excess of four will be subject to an extra $10 charge per night, per person, and rates do go up during the summer.
Click here to see RVshare rentals near Hilton Head Island, South Carolina.
Polson Motorcoach and RV Resort, Polson, Montana
Yes, everyone's jonesing to go to Glacier National Park — and for good reason. That place is seriously unreal, like walking into a desktop background.
But Montana has more than enough beauty to go around. Just an hour or so south of the park entrance, you'll find yourself at the immense Flathead Lake, a local favorite for boating, tubing, and just relaxing in front of with a nice, cold brew.
Polson Motorcoach and RV Resort is definitely the place to set up camp if you find yourself waylaid by the lake's many charms. (And who wouldn't?) Along with all the amenities you'd expect at a high-end developed campground, this place also features extras like dog runs and fire pits. And did we mention its proximity to Championship golf courses?
Like other resorts of this caliber, though, Polson is pretty exclusive. You've gotta be in a Class A motorcoach at least 30 feet in length to qualify, and it should also be in "like new condition." Standard sites start at a seemingly affordable $64.15 during shoulder season… but rates climb all the way up to $160.45 during the summer if you want a primo spot with grills and patio furniture.
Click here to see RVshare rentals near Polson, Montana.
Bluewater Key RV Resort, Key West, Florida
Beach. Front. Camping. I mean, it just doesn't get any better, am I right?
Well, actually, it might if you're camping at Bluewater Key RV Resort in Florida's famous Key West, where each privately-owned campsite is custom-landscaped. Sites offer a range of amenities from private tiki huts to docks with direct water access.
Not into salt water? No problem. The resort also features a freshwater pool, which is, of course, temperature controlled for your comfort. That's not to mention the dog park, clubhouse, or community dock, let alone the "basics" like private baths and laundry facilities.
Of course, getting in isn't easy when you're talking about this level of swank. As we mentioned, almost every slot is privately owned, so you usually have to rent directly from the owner. In-season rates start at $145 per night, not including tax, and you'll have to fit into some pretty strict standards to be eligible. Per the verbiage on its website, Bluewater's "Declaration and Bylaws do not accommodate Tents, Pop-Up Campers, RV's with Soft Sided/Canvas Pop-outs, Hybrids, or Truck Campers. Minimum RV Length is 24′ Feet (traveling Length) & Subject to Park Approval."
In short… you'd better be in a pretty tricked-out vehicle!
Click here to see RVshare rentals near Key West, Florida.
The Springs at Borrego RV Resort and Golf Course, Borrego Springs, California
Southern California might more readily make you think of sandy beaches than sandy deserts. But when you travel east, the heat's the same although the atmosphere's a little different… and there are still plenty of palm trees.
Whether you're an Angelino or San Diegan looking to get away from it all or someone coming from further afield, The Springs at Borrego RV Resort and Golf Course is a desert fantasy not to be missed. The sunsets turn the rippled landscape all manner of unreal colors, and usher in a night filled with stars you'd never see further west along the coast, given all that light pollution.
Treat yourself at the campground's pool or hot mineral baths, or let someone else do the treating by taking advantage of the on-site spa and wellness center. After a long hike in this stunning landscape, a massage might be just the thing… or maybe a tipple or two at the resort's weekly wine night. Cheers!
Click here to see RVshare rentals near Borrego Springs, California.
Jellystone Parks, Various Locations
Looking for a luxury experience that doesn't leave out the little ones? Look no further than Jellystone Parks, one of our very favorite lines of family-owned RV campground franchises.
There are almost 80 Jellystone Park resorts spread out across the United States, including a few locations in Canada. They tend to be situated in and around some of the most sought-after camping destinations, which can really up the ante on what already promises to be an amazing vacation. When you're done exploring the sites and attractions that brought you to that town in the first place, you've still got plenty to keep you occupied right at home — and one thing's for sure: the kids are going to sleep well!
The specific amenities at each Jellystone location vary slightly, but common features include jumping pillows on which your kids can bounce themselves to oblivion and splash zones that take the whole "swimming pool" thing to a whole new level. Jellystone Parks also organize fun, family-friendly events and activities, often celebrating seasonal changes and holidays. From zipping down waterslides to kicking back on a fun and relaxing hayride, there really is always something to do at a Jellystone Park.
To find a Jellystone near your next destination and to learn more about what, exactly, it offers, click here.
Check the RVshare listings in your area to find a rig to take on your next Jellystone vacation!
How do I Find Affordable RV Campgrounds Near Me?
As we're sure this post has convinced you by now, there are all sorts of amazing RV campgrounds spread across the USA map, no matter what corner of the country you live in or want to visit.
But that doesn't make it any easier when you're wondering, "How do I find the best full hookup RV campgrounds near me?" (Heck, the same is true for boondocking sites, and even tent camping!)
If you're looking to balance your budget with your desire to see the world in style, we do have an easy suggestion: open a Passport America membership. Yes, yes, it means spending more money up front… but the buy in is less than $50, and it'll get you 50% off the campground accommodation fees at almost 1900 campgrounds across the country, including locations in Canada and Mexico. (No, that's not a typo!)
Many Passport America campgrounds are exactly the kind of amenity-rich, lap-of-luxury locations we've been talking about in this post, though you can also find less-schmaltzy locations if you'd rather not have to worry about wearing your finest. And while there are many different camping discount clubs to choose from, we contend that Passport America is one of the most straightforward: you just pay your fee, and you get access to half-off campsites at a huge and ever-growing number of campgrounds across the country. Can't get much simpler than that, right?
Click here to learn more about Passport America and open your own membership today.
Whether you're looking for the haute life, glamping experience or content to kick it electricity-free in the woods, we can't wait to hear about your next excursion and the amazing campgrounds you've found! As always, feel free to tell your camping stories below in the comments. We love to learn about sites we haven't discovered yet, and you might just inspire someone else to get out there and go exploring.
This post may contain affiliate links.