RV Owners
Last updated on January 9th, 2023. Originally published on June 22nd, 2018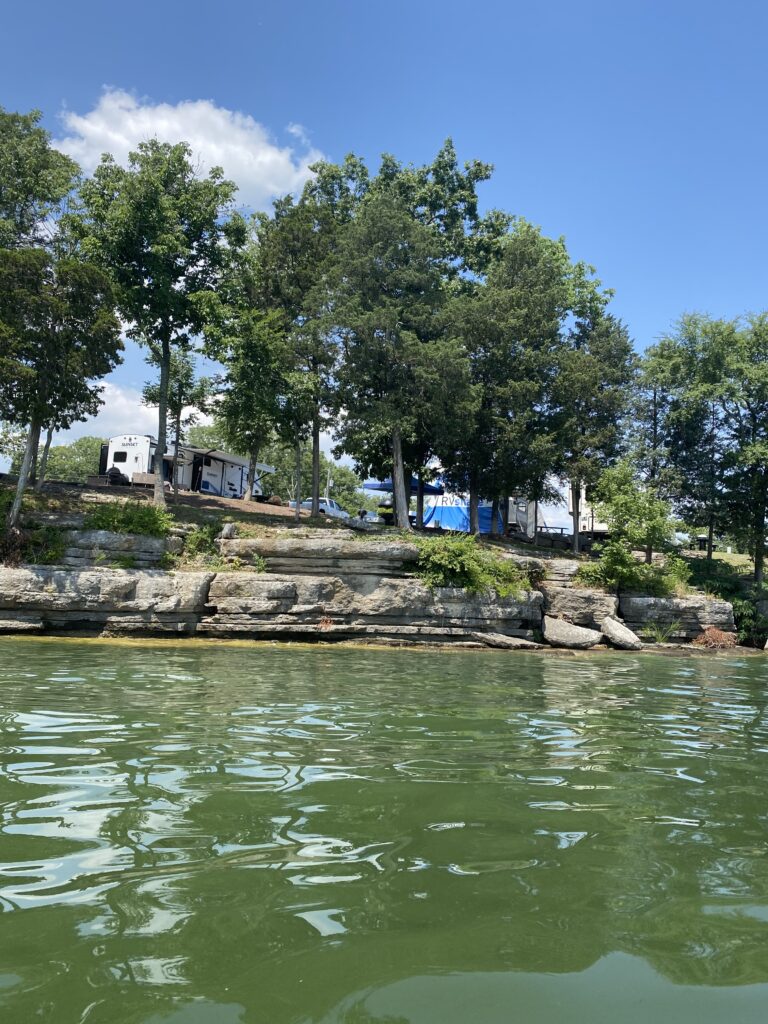 A lot of things might flood your mind when you step into your motorhome for a new adventure.
Such as: did I remember to roll the antenna down? Where did I put my Rand McNally Road Atlas? What yummy snacks will I eat at our first pit stop? I did remember to renew our Passport America membership, right?
But one thing you might not think about is the fascinating history of how you ended up in such a unique and technologically advanced vehicle in the first place. After all, heaven-sent though they might seem, motorhomes didn't just appear on our roads out of nowhere.
So we thought we'd take a moment to go over some basic motorhome history, to help you appreciate the rich legacy you're participating in every time you go RV camping. Read on for fun facts and fascinating details about how our favorite travel lifestyle got started!
RV History
Camping predates RVing, of course. In fact, camping is about as old as humankind itself. One could argue that we were all campers in the beginning, before we first invented stable dwellings.
But travelers didn't always have easy access to a personal set of wheels. That luxury first emerged with Henry Ford's famous Model T, which came out in the fall of 1908. After decades of depending on mass transit options like trains and ships, personal automobiles were a uniquely American revolution. They allowed families to take to the roads in droves, packing a tent to pitch at their destination. But a better way to camp was right around the corner. Ever true to our sense of personal identity and innovation, we wasted no time in creating aftermarket upgrades and homemade contraptions to turn those cars into recreational vehicles.
The First Motorhome
As private individuals were tinkering with their new automobiles, certain bold inventors made headway on creating replicable prototypes of what we'd now recognize as motorhomes and travel trailers. Complete with as many of the conveniences of home as possible, these vehicles were set to spark a camping revolution.
"The first RV was Pierce-Arrow's Touring Landau," according to the Smithsonian, "which debuted at Madison Square Garden in 1910." That means crazy campers like us have been living the #RVlife for more than a hundred years now — pretty wild, right?
As far as interior features are concerned, you might be surprised at how familiar some of the Landau's fixtures were. It had a back seat that folded down into a bed, a simple chamber-pot style toilet, and a sink that folded down from the back of the driver's seat — who, by the way, was connected to his passengers by telephone.
It didn't take long for this unique travel style to catch wind, and soon, dozens of manufacturers were rolling out "auto campers." By the late 1920s, iconoclast Wally Byam was hard at work on the predecessor of one of the most popular, recognizable travel trailers that exists on the market today — the Airstream. (Click here to delve even deeper into Airstream history!)
RV Camping
At the same time as these early motorhomes were being developed and refined, America's National Parks system was just coming into its prime, with more campsites being created and offered to a growing population of American tourists. Fun fact: Wyoming's Yellowstone was the first National Park, not only in America, but in the world! (Don't forget to bring your passport along for a stamp when you visit.)
Although the depression put a temporary stop to the growth of the RVing lifestyle, by the 1950s and 1960s, travel trailers were back in style — in large part because young men returning from the war were looking for affordable getaways with their families. in 1967, Winnebago changed the scene by creating the first mass-produced mid-sized motorhomes, which ranged from 16 to 27 feet in length and were available for as little as $5,000 (about $37,500 as adjusted for inflation). Suddenly, the comfort and convenience of a self-powered motorcoach was accessible to a much larger portion of the population.
As it's often said, the rest is history. As time has progressed, the RVing market has ballooned, with manufacturers developing inventive new technologies to help keep these unique vehicles abreast of the times. For instance, even today's modest travel trailers and motorhomes feature top-of-the-line refrigeration, indoor plumbing, and climate control systems; the fancier versions are often wired for solar power or outdoor digital entertainment, and are catapulted even further into the 21st century with the small but futuristic touch of USB wall outlets.
Today, the "RV Capital of the World" is Elkhart, Indiana, where one of every two RVs on the road is manufactured. You can make the pilgrimage there yourself to visit the RV/MH Hall of Fame and Museum and learn even more about the fascinating history of RV camping.
Vintage RV
Reading up on old-school motorhome facts is one thing — but what about having your very own vintage camping experience?
Finding retro campers for rent isn't always easy when you limit yourself to large, commercial dealerships. After all, these unique vehicles have seen a lot of history, and require a gentle, loving care that may cause corporate rental agencies to shy away from offering them.
But vintage and retro campers are available on the peer-to-peer market, where you rent directly from the RV's owner. Whether you're looking to explore in a classic Airstream or a well-seasoned Winnebago, RVshare is your source for unique RV rentals of all shapes, sizes, and eras.
Curious to learn even more about RV history? Check out the following books, available in bookstores near you or affordably on Amazon:
As fascinating as the history is, don't forget — there's nothing like experiencing the RV lifestyle for yourself. Who knows? A hundred years from now, future campers may be reading and writing about how RVshare changed the industry!
This post may contain affiliate links.