How Tos & Tips
Last updated on January 19th, 2023. Originally published on April 16th, 2019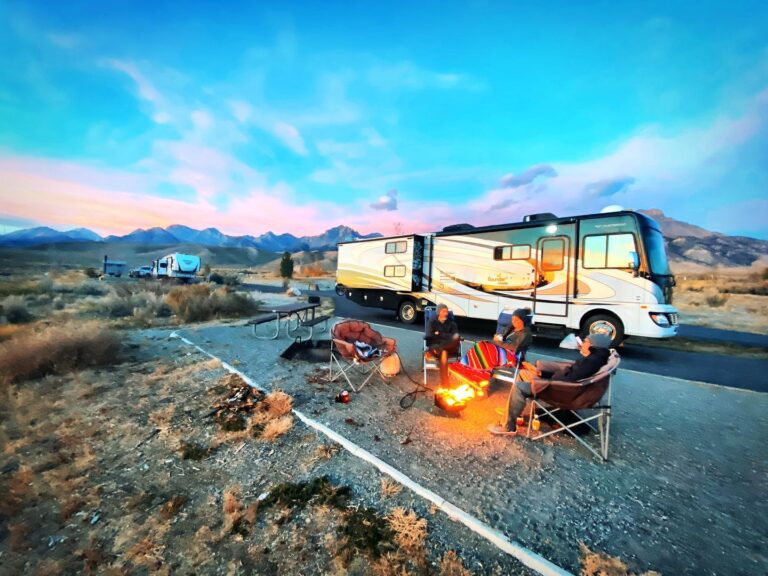 As everyone knows, the number one reason to go camping is to spend more time outdoors. That said, spending time outside is much more fun when you have all the supplies and accessories to make it a comfortable experience. For this reason, we highly recommend stocking up before you head out on your next big adventure.
Wondering what kinds of RV accessories to purchase in order to make your campsite as inviting as possible? Try the following.
Must-Have Outdoor RV Supplies
Let's begin by addressing the must-have items. These are the kinds of camping supplies you really can't go without. Therefore, these should also be at the top of your shopping list:
Sure, these particular items aren't especially fun to buy, but once you have them you'll be free to go explore your world, making them very worthwhile purchases indeed.
Fun Camping Accessories for Around Your Site
Next on our list of outdoor RV accessories are fun novelty items. While these things aren't necessary to a successful camping trip, they certainly can spice things up. Why not grab a couple of these items and see for yourself how much more fun they can make things?
Outdoor Patio Furniture for RV Camping
Last but not least, we need to address outdoor furniture. Obviously, you can't carry anything too big and bulky in your RV, but having some lightweight, collapsible furniture on hand is always a good idea. Here are our top picks:
Folding Outdoor Table — A table is such a useful piece of furniture. You can use it as a food prep station or as a place to eat dinner. Just be sure you purchase one that is foldable and lightweight so it's easy to pack away.
Camping Chairs — The most important piece of camping furniture? Camp chairs. As simple as they are, camping chairs are among the most-used outdoor accessories out there, and considering how small and light they are, packing them away is a breeze.
Bug Screen — Finally, we do have to mention the possibility of investing in a bug tent. These awesome tents will keep bugs off of you, your food, and anything else you hide away inside it.
With these outdoor items in tow, you'll be ready to enjoy the great outdoors in style and comfort. Happy camping!