RV Owners
July 18th, 2015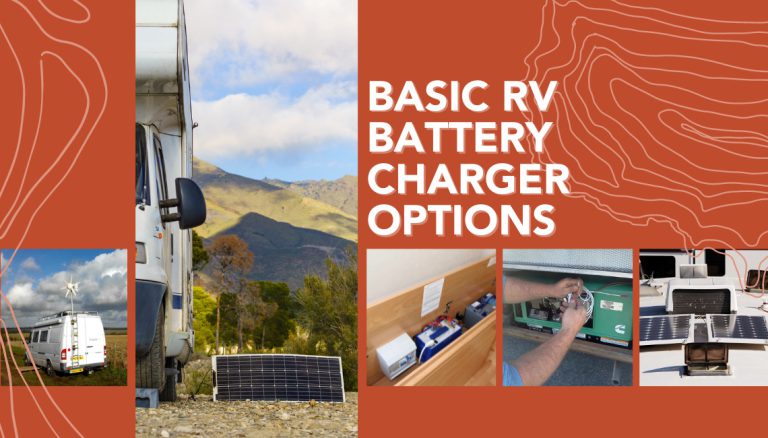 Most manufacturers add charging systems to RVs, but they are poorly made and will pose a threat to your RV battery. You don't want it to over-charge due to this type of system. Therefore, it's best to familiarize yourself with different chargers in order to prevent these accidents.
In this article I will present you with various types of charges. When you learn more about them, you will know how to keep you battery charged up with the best RV Battery charger on the market .
8 important types of chargers out there, which are useful for the right RV. These are:
Inverter-charger
Single and Multi-Stage Chargers
Wind Power
Generators
Trickle Chargers
"Echo" Chargers
1. Converter-Charger
2. Inverter
3. Single and Multi-Stage Chargers
Single Stage Charger 
This type is found in a lot of motorhomes, especially in old ones. But how does it work?
For starters, we just can't compare a battery to a sponge. They don't just absorb amps and store them there indefinitely. A battery has to receive a higher voltage than its capacity in order to charge. Just think of it as a flat tire. As you try to inflate it you need to apply more air pressure in order to fill it up completely. If the pressure is weak, the tire will push it back out and it will totally deflate. So the battery starts to fill with amp-hours but pushes them back as they approach maximum capacity.
It's called a "taper charge" when fix voltage is applied. You have a lot of amp flow at first but with constant charging of the battery the rate decreases. This is the Single Stage method and it can be found in low and mid-range trailers and smaller motorhomes battery chargers.
Multi-Stage Charger 
If you want to aim for a modern method than you should choose the multi-stage charger. This optimizes charging based on the three stages of the battery charge. These stages are the Bulk, Absorption, and Float.
The Bulk is when you promptly charge the battery from a low charge to about 80% capacity.  This will constantly charge the battery at 25% of amp capacity. Of course, this is when the battery pushes back so the charger kicks in and increases the voltage to keep the amps at a constant rate.
When it reaches a certain level, it switches to the Absorption Stage. This is all about maintaining a constant flow of voltage (about 14.1v – 14.8v) to the battery till it reaches maximum charge capacity or until Float mode switches on.
Float mode keeps the battery fully charged at 100% and maintains a voltage of 13.6. This also keeps the battery safe for a long period of time.
The multi-stage RV battery charger is better than the single stage, but both work well when the battery is new and low on voltage. You can find a great multi charger here.
4. Solar Battery Charger
Although it sounds like a great option, solar panels take careful planning and a lot of components. You will need the help of a professional to help you with the installation. Make sure you inform yourself thoroughly if you want to opt for this type of charger.
5. Wind Chargers
6. Generators
7. Trickle Chargers
8. "Echo" Chargers
Conclusion
If you want to buy or upgrade your battery charger, you need to know what's best for your RV. All types can work well and some can even work in conjunction with one another, but if you have to choose just one, we say go for a multi-stage charger.
You can learn more about algorithms and discharging here before you actually go shopping.  Using this information and keeping in mind the places you are visiting or the number of days you will be away from home, you should be able to make the best decision for you. 
This post contains affiliate links. RVshare may receive compensation if you make a purchase after clicking on a product or service link.